AMEWAS Careers
AMEWAS, Inc. 
has provided administrative, program management, technical and engineering support to NAVAIR, NAWCAD and ONR customers for over 30 years and our talent strategy is and has always been simple; employees and their knowledge and skills are our product! One of our missions is to find the best available talent to meet our organizational objectives. We closely measure performance, provide varying incentives, and strive to develop top performers. With us, you will find more than a "job," you will find a family.
AMEWAS Inc. is an Equal Opportunity Employer for all including individuals with disabilities and protected veterans. We encourage you to forward your resume to us. Your resume will be reviewed for any positions that we may have available. If there are no open positions that meet your qualifications, your resume may be kept on file for up to one year.
OUR BENEFITS
Staying connected to our core values sets us apart from our competition! AMEWAS easily recognizes and rewards performance, dedication, and longevity. We are committed to investing in our employees and their future by providing them with competitive compensation, career development, optimum working conditions, and unique benefits. Our excellent benefits and rewards include:
AMEWAS, Inc. Career Benefits
AMEWAS, Inc. offers health insurance through Cigna, a nationwide carrier with the largest offering of in-network providers. AMEWAS' plan ranks amongst the top 90th percentile in terms of benefit-richness. For your convenience, we offer three plan options to suit individual and family needs.
Speaking of, additional benefits that may suit the needs of your household include flexible spending account participation to offset medical and/or dependent care expenses. These accounts are pre-tax.
AMEWAS, Inc. offers a robust Direct Reimbursement dental program. We reimburse eligible employees and dependents directly for dental and orthodontia claims incurred up to pre-determined limits.
Our program offers many advantages! Plan participants have access to see any dentist or orthodontist; won't experience waiting periods; be subject to pre-existing condition limitations; or be required to obtain pre-authorization for treatments! However, the greatest advantage of all may be that there is no cost for participation!!!
AMEWAS, Inc. also contributes towards the cost of vision insurance premiums; Advantica Vision provides this coverage. This rich and inclusive benefit plan offers access to a large network of ophthalmologists, optometrists, and many major eye care centers!
Employees are eligible to participate in our 401k plan the first month following their hire date. Unlike many other organizations, there is no service requirement OR vesting schedule.
In addition, AMEWAS, Inc. contributes 3% of the employee's salary, regardless of the individual's 401(k) contribution.
AMEWAS, Inc. considers education and training important elements in both personal development and company growth and therefore offers generous education and training reimbursement benefits. This program is designed to promote career progression at AMEWAS.
AMEWAS, Inc. believes in employee recognition and shows appreciation for employee achievements through many distinct programs. One of our most popular is our annual Longevity Ceremony.
AMEWAS employees are awarded handsome gifts for five, ten, fifteen, and twenty years of service in front of their peers! In addition, AMEWAS hosts many other different team-building events throughout the year. From big-to-small, these special occasions are designed to reward and empower our employees.
AMEWAS, Inc. understands the importance of a successful work/life balance and we are focused on ensuring our employees are a top priority! With this in mind, we offer eligible employees paid leave:
Vacation
Sick
Holiday
Reservist Duty
Bereavement
Life can be very unpredictable! To assist our employees in their everyday lives up to planning for their futures, AMEWAS offers a variety of guaranteed and voluntary benefit plans:
Guaranteed Life Insurance for Full-Time Employees
Guaranteed Short-Term and Long-Term Disability Plans for Full-Time Employees
Employee Assistance Programs
Travel Assistance
Financial Planning
Supplemental Life Insurance
AFLAC Supplement
AMEWAS is committed to creating and fostering a healthier and happier workforce. Our Wellness Program provides education, tools, and the opportunity to participate in events to promote a healthy lifestyle on a monthly basis: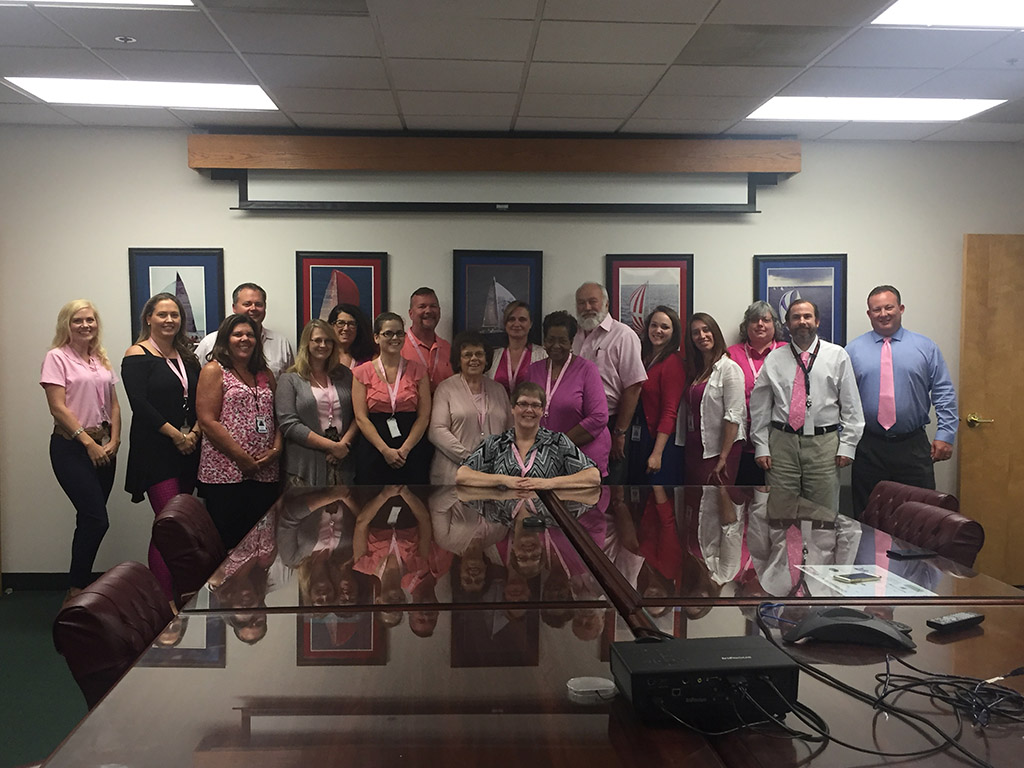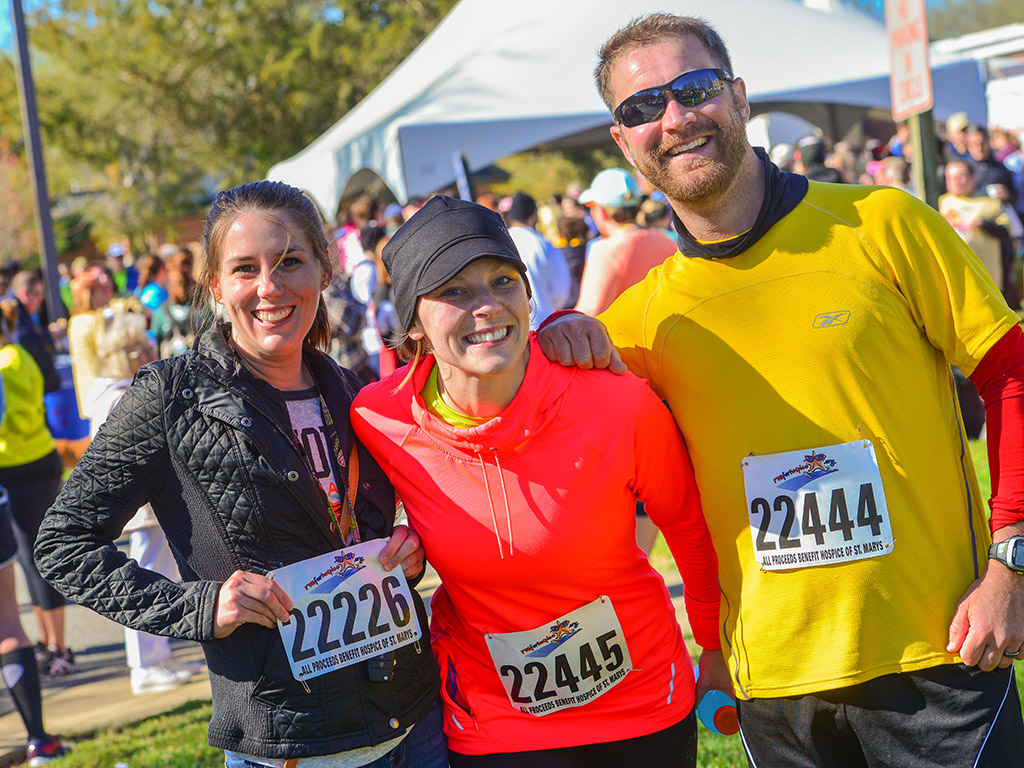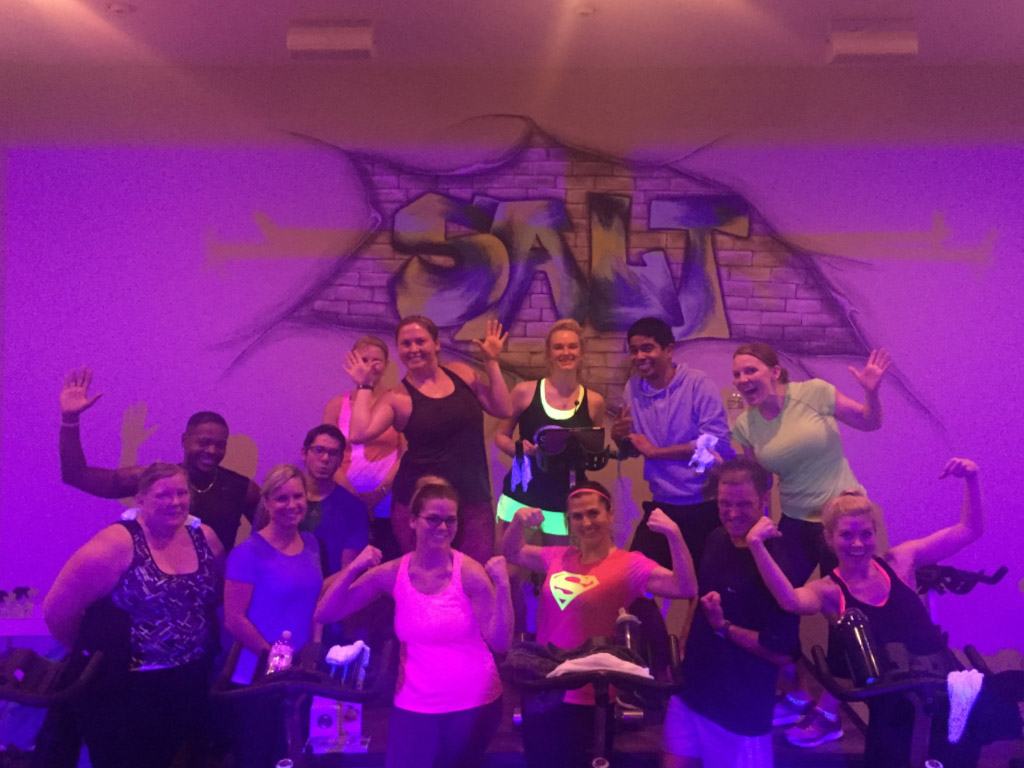 EMPLOYEE TESTIMONIALS
Shawna explains the significance of teamwork and supporting the Customer:

"I am a jack-of-all-trades.  In the branch I support, we have to be versatile and wear many hats.  I enjoy that because it breaks up the monotony of doing just one thing day after day.  I do mechanical engineering, support testing for aircraft, attend critical design reviews, and create 3-dimensional drawings for presentations and design. There is never a dull moment.

I believe every person on a team is important and therefore every contribution big or small matters. Sometimes you have to do the small oddball jobs or the tedious jobs that no one will ever know had to be taken care – and sometimes you accomplish the big jobs that gets the spotlight and Bravo Zulus.

As they say, there is no I in TEAM.  Teamwork is a group effort and to be successful, communication is key.  Things are constantly changing.  Schedules change, designs change. In order to stay on top you have to know what is going on around you.

In our case – "customer" means THE NAVY.  In my career, I have supported all branches of the military. They are our customer, which means every day that I come to work; I am supporting our military, which defends our freedom.  What better job could you ask for?!

The best part is when I hear the results, such as we passed a 'Critical Design Review, the Magic Wall is complete and operational and can now support the War fighter, the information obtained during testing was cutting edge and useful to the NAVY'."
Shawna- AMEWAS Employee Since 2012
Field Engineer/AMEWAS, Inc.
Jeremy describes how AMEWAS' educational assistance program has advanced his career:

"The tuition and training assistance program afforded me the opportunity to complete my Associates degree and work toward my Masters without incurring any additional student loan debt or upfront money/out of pocket expenses. AMEWAS' program is set up unlike many others', where they will pay for the class upfront and so long as your grades meet the reimbursement requirements, you are not required to pay anything. I personally viewed this as an accountability measure and received nearly a 4.0 for the last four years I have utilized the program."

"The program allowed me to not have to worry about budgeting for classes since they were paid for upfront. This allowed me to progress at an accelerated rate and work almost as fast as I wanted to while obtaining my Associates degree."

"My Associates degree has definitely allowed me to advance in my current position, while my Masters has helped steer me down my ultimate career path/goal. AMEWAS most certainly values when an employee goes the extra mile and shoulders the additional burden of taking classes/training. This level of initiative is held in high regard across the company and management is willing to work with those who would like to advance/shift positions to put newly obtained education into practice."
Jeremy- AMEWAS Employee since 2009
Technician/AMEWAS, Inc.
From then to now! Dana shares the path her career has taken with AMEWAS:

"I started working with AMEWAS in 2004 as a janitor and within 3 years, I received a promotion to serve as an NMCI liaison for the Integrated Combat Environments (ICE) Division.  In 2010, I received my Security+ certification and promoted to serve as an Information Assurance Specialist.  I continue to assist in all efforts to protect the Simulation Division information and networks from unauthorized access on a daily basis.

I feel AMEWAS is a company that gives their employees the opportunity for growth within, by providing educational assistance.  With their assistance, I was able to achieve my Security+ certification to get the position I have now as an Information Security Specialist."
Dana- AMEWAS Employee Since 2004
Information Assurance Specialist/AMEWAS, INC.
LETS CHAT
We would love to hear from you and see how we can help